Free games for learning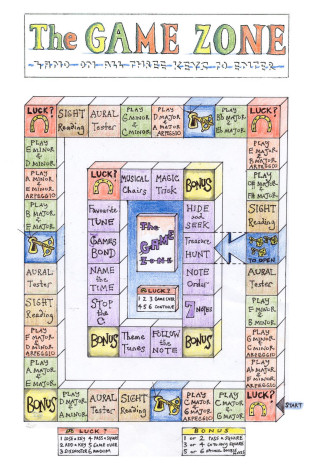 rfkharris.com is happy to offer three free musical dice-games in one package: 'Adders and Ladders', 'The Game Zone' and 'Games Bond'. The example shown here is 'The Game Zone'. Each game is in Adobe Reader Format (pdf), A4 size and comes with full instructions. All feature a variety of scale, arpeggio, aural and musical memory tests along with musical games which the pupil must correctly tackle in order to progress and complete the game successfully.
The games can be downloaded individually as pdf files for printing or as one zipped package.
Download your free games here!